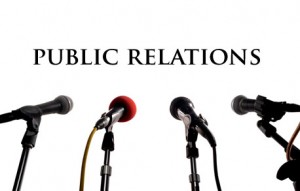 Are you looking for easy ways to get more publicity and attention for your business? Most small business owners are! Are you afraid that your business isn't growing because not enough people know about you? Are you tired of being the best kept secret in your industry? Don't fret. You are not alone.
As an entrepreneur or small business owner it's important to use a well balanced and strategic approach to gaining more visibility for your business. Although social media is free and easy to use, such tools should not be the extent of how you market your small business. That said, consider more traditional forms of getting the word out about your business. Below you will find my 6 easy ways to gain more publicity, partnerships, attention and sales for your small business.
Article marketing: Write articles pertinent to your industry and publish them on your website or top article sites such as Ezine Articles, Blurbpoint or iSnare. Articles don't necessarily have to be long and drawn out, to get your point across. Think about your target audience or your ideal clients. What information do they crave? Who are they and what do they need to know? If they need information, provide value to them in the form of a short informative article. People love free information.  Writing free articles will get you great exposure by allowing others to use your information for content on their websites or for general knowledge. You will become a valuable resource once you are known for giving great FREE information!
Free Reports: Offering a free report is a great way to build your email list. Every small business owner should consider giving a free report away to people who opt in to their newsletter or mailing list. Use a sign up form on your website, blog or even on your Facebook page. With Facebook, new visitors to your fan page will be able to opt in to your email list if you enable this feature using the FBML application. Most importantly, you will have the opportunity to convert these prospects into customers at a later date. The key is to offer something of value in your report. Provide your prospects with information that will help them sell more, earn more or save more money and you have a funnel full of potential new business.
Press Releases: When was the last time your business did something newsworthy? It doesn't have to be groundbreaking but it does need to be something that provides value to the people you are trying to get in front of. Are you offering a new product that will change the way they do business? Do you have a new service that will help them save money? Is your company volunteering in a community project that will benefit your hometown? All of these things are newsworthy! Once you've written your press release you can submit it to sites like BusinessWire or PRNewswire – Using distribution sites like this not only save you time but also help you get your news published instantly!
 Help a Reporter:  www.helpareporter.com – This is a great tool for free publicity. You'll receive information from reporters who want to write specific stories. If you have something to say that can add value to their work then you may quickly find yourself with tons of free publicity for no more than a few minutes of your time!

Joint venture partnerships

.  Is there a company or business that would compliment yours so much so that if you partnered it would be mutually beneficial for both of you?  A joint venture (JV) is a business agreement in which two parties agree to develop, for a limited time, a new entity and new assets by equitable contributions. Each company has control over the project and share revenues, expenses and assets.  Think of major companies like Sony Ericsson. It was beneficial for both of those companies to partner because they were compatible and compensated for the others weaknesses.  With that said, it may make perfect sense for you to look around your list of contacts, who would be a great JV for you? You could use your new JV to get more press and more visibility for your business.
This article is written by Lori A. Manns. Want to use this article for your website, blog or newsletter? No problem. Here's what you must include: Lori A. Manns, CEO of Quality Media Consultant Group and founder of ABC's of Successful Sponsorship Sales System;TM  that shows you how to get more sponsors and sales for your business, guaranteed. To purchase consulting  services on marketing, advertising or sales and, learn how to increase your revenue and grow your business; please visit www.qualitymediaconsultants.com.