If you're planning on hosting an event, the first thing you must do is figure out how to pay for it. Planning and producing events can be tedious and challenging, especially when there are limited funds. However, when there is an ample budget to produce an event, everything goes a lot smoother.  There are so many factors that go into creating productive and profitable events. That's why it helps to have various revenue streams to help pay for the cost of producing events especially for entrepreneurs or small business owners. One of the best revenue streams for funding events is securing sponsorship.
Below, I've listed 5 strategies to assist you in attracting and securing sponsors for your events.
Build Your Event Brand Image
We live in a day and age where everyone goes to the Internet to search for information about people, places, things and of course events. When you are attempting to attract a sponsor, your first goal should be to create a positive and powerful event brand image. You need an event website or an event landing page with links for people to access tickets and more information.
Your event should have an image including a logo, tag-line, and graphics that are associated with that unique event. Remember, the sponsor is paying to associate with your brand and your event, so you want to make sure you are putting forth a polished and professional image.
One of the advantages of investing in your event brand image is that you will have consistency in your marketing materials. Another plus factor is that you only have to design your materials once and thereafter use templates as the event grows to continue promoting it.
Build Your Audience
Sponsors like to reach people. As a business owner, being able to show a sponsor that you or your business have the capacity and capability to deliver a specific group of people is very impressive. You must be able to demonstrate that you can draw a group of dedicated followers that are the same type of people that the sponsor would be interested in reaching.  Being able to show and tell a sponsor that you have influence and access to loyal fans, followers and customers is what's most important.
In terms of the total audience, there are scenarios where quality is more important than quantity, and vice verse. When the quality of the audience is more important, you must be able to reach a highly targeted group of people and put out a call to action that they will respond to. To the contrary, there will be times when the sheer volume of people that you can deliver is what the sponsor may be interested in. The sponsor may want to reach people in large quantities especially if they are going for brand exposure.  Either way, it is always a bonus to be able to give  a description of your target audience along with insights pertaining to demographics, geographic location and psychographic information.
Build Your Credibility
Your credibility refers to your reputation in the marketplace as well as in your industry. Trust goes a long way in business, and with sponsors. When it comes to establishing a relationship with  sponsors, it will benefit you in the long run to build trust. The advantage is that trust speeds up the process in the sales cycle. The key to having and maintaining credibility with a sponsor is the demonstrating that you, your brand and your business has credibility, period.
Being able to showcase awards and accolades that you or your business have received, is a great way to help build your credibility. Obtaining recognition from your peers or outside companies is a great tool in your credibility arsenal. 
The benefit of building your credibility is that it is easy to provide the sponsor with references should that be a requirement or request. The last thing you want to have to do is scramble around to get people to vouch for your business if the sponsor requests references or case studies of your work. It pays to be prepared.
Build Your Social Proof
When you can provide testimonials of partners and sponsors you have worked with in the past, that gives your business a leg up. Having the ability to showcase positive feedback by your peers, clients and business associates is important when it comes to building your social  index for sponsors.
It is always a great idea to have colleagues and professional affiliations  with the business community that will give vouch for your professionalism and business acumen.
One of the best ways to highlight and promote your positive feedback is to ask your customers to rate your business on line. There are social media platforms such as Facebook, Alignable, Google+ and Yelp along with many others that have ratings capabilities built into your company page. Make sure to get positive ratings for your company profiles and on-line listings on a regular basis.
One of the biggest advantages of being able to showcase social proof is that is demonstrates the results you help your target market to achieve as a result of buying your product or service.
Form Joint Venture Partnerships
The truth of the matter is, as a small business,  your company may not have enough brand recognition for a major corporate sponsor to be interested. In this case, it helps to form a joint venture partnership with a larger company. Make sure that the company you partner with is not a direct competitor of yours but one that is targeting the same audience that you are.
Many times as a small business owner or micro business owner you have limited resources when it comes to business operations. However, forming partnerships and alliances with other businesses will enable you to join forces and combine resources to be able to increase the deliverables you are able to offer a sponsor.
There are times that sponsors may offer you in kind support in lieu of cash sponsorship and in these cases, sometimes the surplus of items allocated is enough to divide between two small businesses.
The advantage of partnering with another small business to pitch a sponsor, is sharing the responsibility of tasks and deliverables to satisfy the contractual agreement.
Finally, another great advantage of partnership with other businesses is that it allows the consumer to reap more rewards in the long run. When the partnership produces a win/win for the partners, the sponsor and the consumer, it is a beautiful thing all the way around.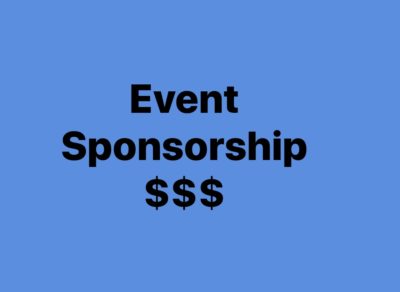 Did You Know Sponsors Want to Work with You? What is one sponsor worth to you?
Attend Sponsorship Sales Secrets Live 2018 & Learn proven strategies to get sponsors and grow your business.
Would you like to apply for a FREE discovery session with Lori to determine the best strategy to get sponsors for your small business? If so, apply here.
Do you have comments? Let's talk . I'd love to hear your two cents. Leave me a question or comment below.
© 2018 Quality Media Consultant Group LLC – All Rights Reserved
This article was written by Lori A. Manns.  Want to use this article on your blog or website? Here's the author credit you must include.
Lori A. Manns is an award-winning marketing expert, sales coach and trailblazing business strategist who works with small business owners to help them elevate their brand, get more dream clients and grow revenue. Lori is President of Quality Media Consultant Group and founder of the Trailblazer Business Mastermind™ and Trailblazer Business Academy and where advancing entrepreneurs go to learn growth strategies and how to run a profitable business the soulful way. Lori is the creator of the Sponsorship Sales Secrets System™, which shows clients how to get more sponsors and sales for their business, guaranteed. To learn more about the work Lori does to help business owners and entrepreneurs all across the U.S. to accelerate their revenue and succeed in business, visit 
www.qualitymediaconsultants.com