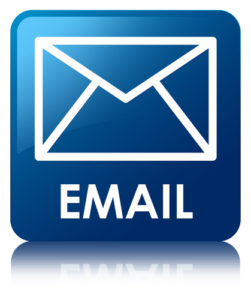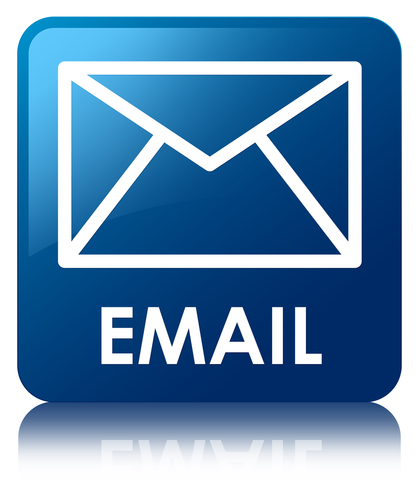 Email campaigns are one of the most inexpensive yet effective ways of marketing to your target audience. If you think email marketing is a waste of time, consider how popular this method of communication has become.
Here are some email statistics for you to consider:
91% of consumers reported checking their email at least once a day. (ExactTarget)
7 in 10 people say they made use of a coupon or discount from a marketing email in the prior week. (2012 Blue Kangaroo Study)
For every $1 spent, $44.25 is the average return on email marketing investment. (Experian)
Considering the above statistics, it appears that email marketing is definitely a viable option when marketing your small business. The success of your email marketing campaign(s) are often based on various critical factors, some of which may include open rate, value of content, etc.  However, being proactive in managing some of these factors is important to ensure an optimized response and guarantee results.  When developing your next email campaign, consider the following guidelines.
1. Your email list.
Certainly one of the most important aspects of your email marketing campaign, is your list which is directly related to your success.  Are your names recent? Are your email addresses current? Did they opt-in to your email list? Have they shown an interest in products or services similar to your own?  Make sure that you are using a list of names that you personally collected. If you have collected names from networking functions, make certain to ask the new contact if it's OK to add them to your email list.
2. Grow your list.
Using social media is the fastest way to grow your email list. Have you integrated your profiles on LinkedIn and your pages on Facebook and Twitter? Your social media pages should have an opt-in to join your Email list. Another fast way to grow your email list is to network and collect business cards of people who may be interested in what you have to say. Make sure to ask them if you can add them to your list.
3. Your subject line. 
Your subject line should intrigue the recipient enough to open the email. Getting your email opened is paramount in any email marketing campaign. Use words that are conversational, concise, catchy and interesting. For example: "10 Money Saving Tips for Entrepreneurs" or "The Top 5 Ways to Double Your Income." These titles get your attention.
4.  Your sender information.
Make certain that the information that appears on the sender line of your email is your company name or something that your list is familiar with.  Many times, emails are deleted without ever being opened due to a vague sender name.  Your sender name should represent you and/or your business and be easily understood.
5. Track your results.
Tracking is a valuable tool that allows you to see who opened your message and clicked on a link or multiple links within your email.  By determining what links give you the highest click rate, you can replicate this success in future emails.  In addition, tracking is particularly important when testing subject lines, imbedded links, and other direct response vehicles.
6. Unsubscribe option
List your unsubscribe method and make sure it works. It's important to speak to an audience that wants to communicate with you. The CAN-SPAM Act (2003) requires that all email messages contain clear directions on how to opt-out of future mailings. You must provide a mechanism to unsubscribe that allows your email recipients to send you an email to indicate their desire to opt-out from receiving further emails from you or your business.  If recipients no longer want to hear from you, it is best to remove them from your list.
7.  Your offer.
If your goal is to promote a new product or service utilizing email marketing, you absolutely must have an irresistible offer. It is critical that your list of contacts feel rewarded for being loyal subscribers to your email newsletter. Make them feel important and special by offering one-time-only discounts or prices that are not offered to the general public.
8.  Test and Review.
No matter how much or little you use email marketing, you must have a strategy and system for success.  The key is to test and review. You must keep a record of what works and what doesn't. After each email campaign, measure your open ratio, click-through's, unsubscribe's (if any), and purchases (if applicable).  Document the specific date, time, list, subject line, and content used to produce your results.  Refer back to your notes prior to your next email campaign.
Email marketing is one of the easiest, most effective forms of marketing for small business owners.   There are many best practices you can implement, once you have an idea of what works best with your list. However, if you follow the above simple tips to ensure effective delivery, open and conversion, you'll be well on your way to a powerful email campaign. By following these 7 simple tips, you'll not only deliver an effective email campaign, you'll discover a consistent method of generating revenue for your business and that's powerful!
Author: Lori A. Manns, CEO – Quality Media Consultant Group LLC
© 2012 Quality Media Consultant Group, LLC – All Rights Reserved
This article is written by Lori A. Manns an award winning, marketing expert, sales coach and business strategist. Want to use this article for your website, blog or Newsletter? No problem. Here's what you must include: Lori A. Manns, CEO of Quality Media Consultant Group and founder of Marketing for Trailblazers Bootcamp and the Sponsorship Sales Secrets SystemTM that shows you how to get more sponsors and sales for your business, guaranteed. To receive marketing or sales consultation services or to receive her information about how Lori can help your small business to grow revenue, please visit www.qualitymediaconsultants.com.