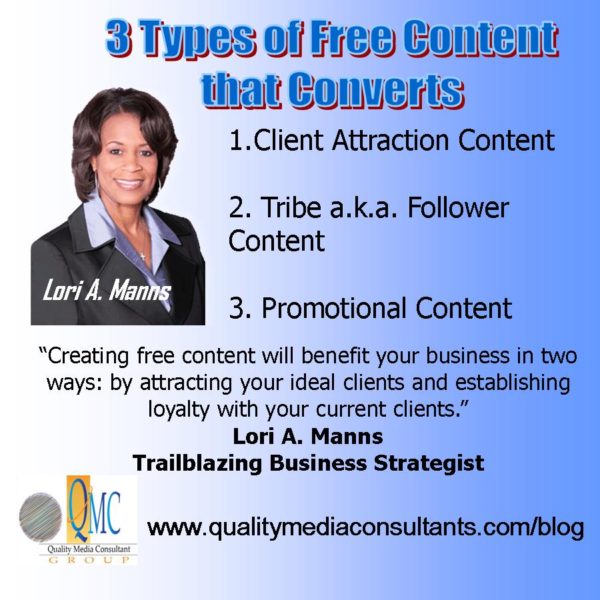 Creating content in your business can be a great avenue for growing brand exposure and bankable profits. If you are running a business in the 21st century, you should be creating content to showcase your expertise and educate your target market on  topics they care about.  The biggest benefit for creating content is that it positions your company or yourself (if you're the brand) as a trusted "authority"  or valued resource in your industry or niche.
The fact is, creating content can be overwhelming.  However, the best way to approach content creation is to take it one bite at a time. Think about when you're preparing to cook a meal, you don't start making the entree, the sides and the dessert all at the same time. When you are cooking a meal, you can't prepare every dish at the same time that's just common sense. You have to prepare the meal in stages and create step by step process so that certain parts of the meal are fixed first and others are fixed last.
Guess what? Cooking a meal is very similar to creating content. With your content marketing, you can't work on blog posts, podcasts, social media images, film videos, create a downloadable free offer and then write course content all at once. You have to take each component step by step and graduate from one level to the next in a systematic manner.
Building great content that promotes your business and converts prospects into paying clients is a tedious process that requires you to be diligent and consistent.
Before you create content you must ask yourself two important questions:
What is my intention for creating the content? In other words, what do you want that content to do for your business? What are your goals?

What relevance does my content have for either new prospects or current clients? If you answer the question, "why should anyone care?" then you are more likely to create content that people will gladly consume.
Let's think about it for a moment, there are so many different types of content you can create to leverage in your business. For starters, there are two types of content that you can create to promote your business:  free and paid.  For the purpose of this blog, I am going to only focus on free content and the types of free content you should be creating in your business to help you get greater brand visibility and make more money.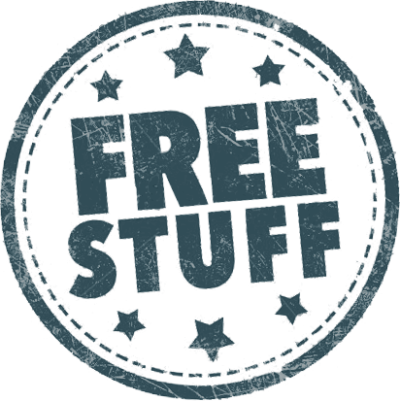 Below I've listed three types of free content and the function of each one.
FREE Client Attraction Content
The focus of client attraction content is to simply do what the title implies and that is to attract new clients to your business. The various forms of client attraction content include: social media print or graphic posts, videos on YouTube, blogs, podcasts or webinars. These content methods help to speed up the know, like and trust factor for people who are not familiar with your brand. Once your perfect prospect hears, reads or sees your "client attraction content" they  should be compelled to want to learn more. And in order for them to want to learn more, your content must include a strong call to action to make them want to take things a step further. 
To learn about how to create a strong call to action and why it is essential to attracting more clients, click here.
     2. FREE Follower aka Tribe Content
The focus of tribe content is to engage with the people who follow you and already know, like and trust you. The tribe consists of your fans, followers and customers who buy from you already. They may not be VIP clients but they are definitely in your network on some level.  The key in this content type,  is to create some level of increased communication for people who want to engage further with you. You must provide them with opportunities to take the relationship to the next level. The goal in this method of content is to provide tremendous value so the people in your tribe can learn something or be educated on a topic they care about with an actionable tip, tool or insight that gives them a helpful boost towards productivity or profitability. The key is to give them just enough information to intrigue them, but not too much that they don't need to hire you to get the best results.
   3. FREE Promotional Content
The focus of promotional content is to simply get more eyeballs to notice your brand, hence the term promotional. This type of content is what you create before you try to sell something. In this method you are simply are making an offer to teach people something or offer them something.  A few  examples of free promotional content: webinar, insta-story ads, or promotional content that gives away a gift  to place that prospect into a sales funnel. Once you have been in business for a while, you should be creating high level promotional content offers that are going to give you sustainable leads and new clients.
As you can see, there are various types of free content you can use to attract new clients as well as establish a greater presence with existing clients. The key is to create an objective for every piece of content you have and make sure that it functions in the way you intend for it to. If the content has met the top two requirements of intentionality and relevance, you can be sure that you will experience a boost in your income from your free based content.
Happy Content Creation! Now get out there and create some free content that wows your prospects and paying clients.
© 2018 Quality Media Consultant Group LLC – All Rights Reserved
This article was written by Lori A. Manns.  Want to use this article on your blog or website? Here's the author credit you must include.
Lori A. Manns is an award-winning marketing expert, sales coach and trailblazing business strategist who works with small business owners to help them elevate their brand, get more dream clients and grow revenue. Lori is President of Quality Media Consultant Group and founder of the Trailblazer Business Mastermind™ and Trailblazer Business Academy and where advancing entrepreneurs go to learn growth strategies and how to run a profitable business the soulful way. Lori is the creator of the Sponsorship Sales Secrets System™, which shows clients how to get more sponsors and sales for their business, guaranteed. To learn more about the work Lori does to help business owners and entrepreneurs all across the U.S. to accelerate their revenue and succeed in business, visit 
www.qualitymediaconsultants.com